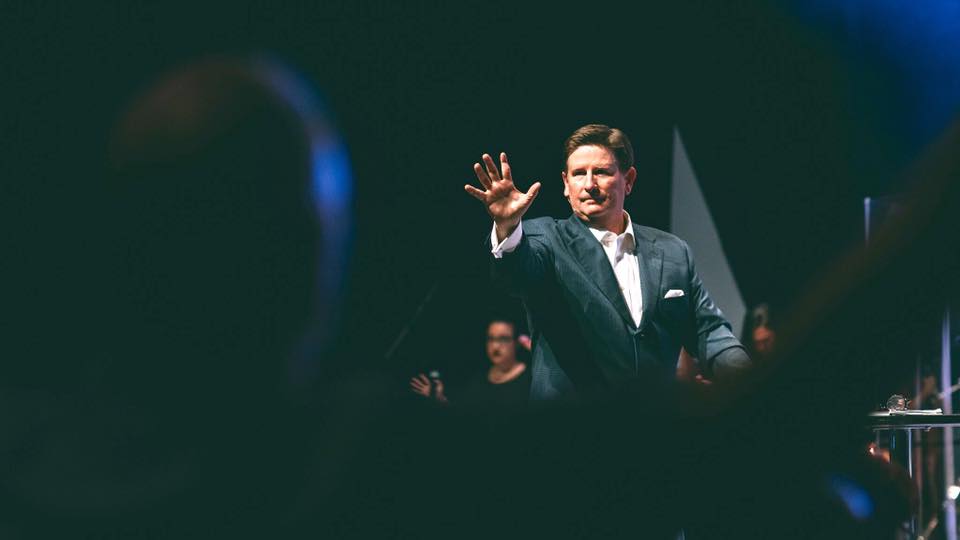 Nonprofit pioneer, speaker, and author, Scott George has been a passionate and compassionate visionary and innovator in the church and non-profit world for over 30 years. A graduate from University of Central Florida in Communications, and Masters in Theology from Faith Christian University, Scott has a unique ability of communicating leadership principles and insights that motivate and inspire groups of all sizes. Passion and compassion are the hallmarks of his life's mission. He has traveled the world bringing hope and help thru philanthropic and humanitarian campaigns and outreaches.
Scott is Senior Pastor of Pine Castle United Methodist Church in Orlando and also Co Founder of United Against Poverty (formerly known as Community Food & Outreach Center) in Downtown Orlando, an innovative and cutting edge nonprofit that serves thousands of families each month with food, medical care, crisis intervention and education.
Scott was recently inducted into the Orlando Edgewater High School Hall of Fame and is the author of 9 books: "Living beyond Ordinary"; "Doing Good Great"; "Do Good, Be Great"; "GPS - Guiding Principals for Success"; "Doing Good Works"; "Abundant Living 365"; "Abundant Living Manifesto"; "Grace Multiplied"; and "Blindsided: How to Get Up When Life Knocks You Down".